Discover more from Haz Lo Que Debes
Following your intuition, finding your vortex, and exploring your personal wave function.
On Routine & Novelty
Or how to slow the passage of time by going for a walk (Day 32)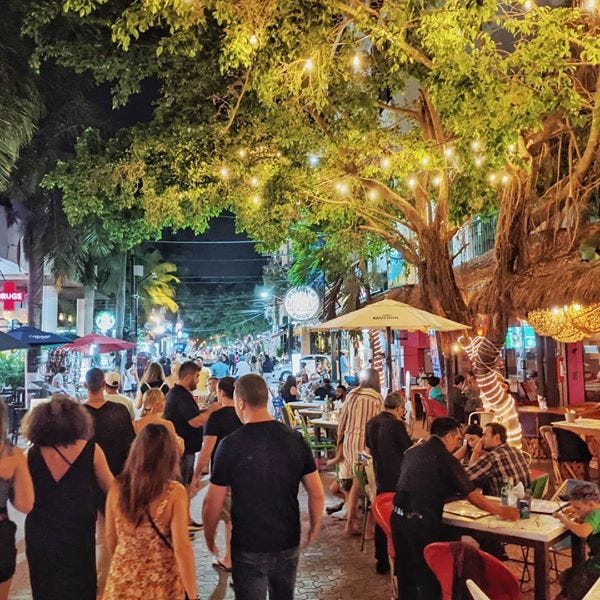 You know that phenomenon where time seems to speed up as you get older? I've heard it explained as each year being a smaller and smaller percentage of your overall life, so each year seems to pass more and more quickly.
I personally find that explanation disheartening, because if that's the case, then there's nothing you can do to counterbalance that sensation — you've just got to deal with it.
But I've heard an alternate explanation which is thankfully both more encouraging and more actionable: that the key to pumping the breaks on the passage of time is to seek out and experience novel situations, much like a child does naturally as they move through everyday life.
Routine is often enshrined as a pillar of adulting. Besides being an efficient way to allocate time, there's also a certain comfort in Saturday Night Pizza-and-a-Movie.
But if the novelty theory is true, then it is our routines which are to blame for why one week seems to blend into the next. The same commute. The same weekly meetings at work. The same grocery items in purchased at the same grocery store. And so on and so on, seemingly ad infinitum.
I can chart the decline of my physical, mental, emotional, and spiritual well-being when my weeks start to become indistinguishable from one another. In my experience, this is often a sign that my life is seriously out of balance in some way.
I've found that — as simple as it sounds — going for a walk is *the* most effective way to restore that balance. Besides getting away from whatever is bothering me and letting endorphins trickle-charge my mood, being out and about exploring, taking photos, and people watching, helps me to regain not only my perspective of Life, but of my place in this World.
We can't help but be changed when we connect with the people and places around us. But first we've got to get ourselves out there and be open to connection — which is much easier said than done.