Discover more from Haz Lo Que Debes
Following your intuition, finding your vortex, and exploring your personal wave function.
On Privilege
Or the ability to feel safe in my own home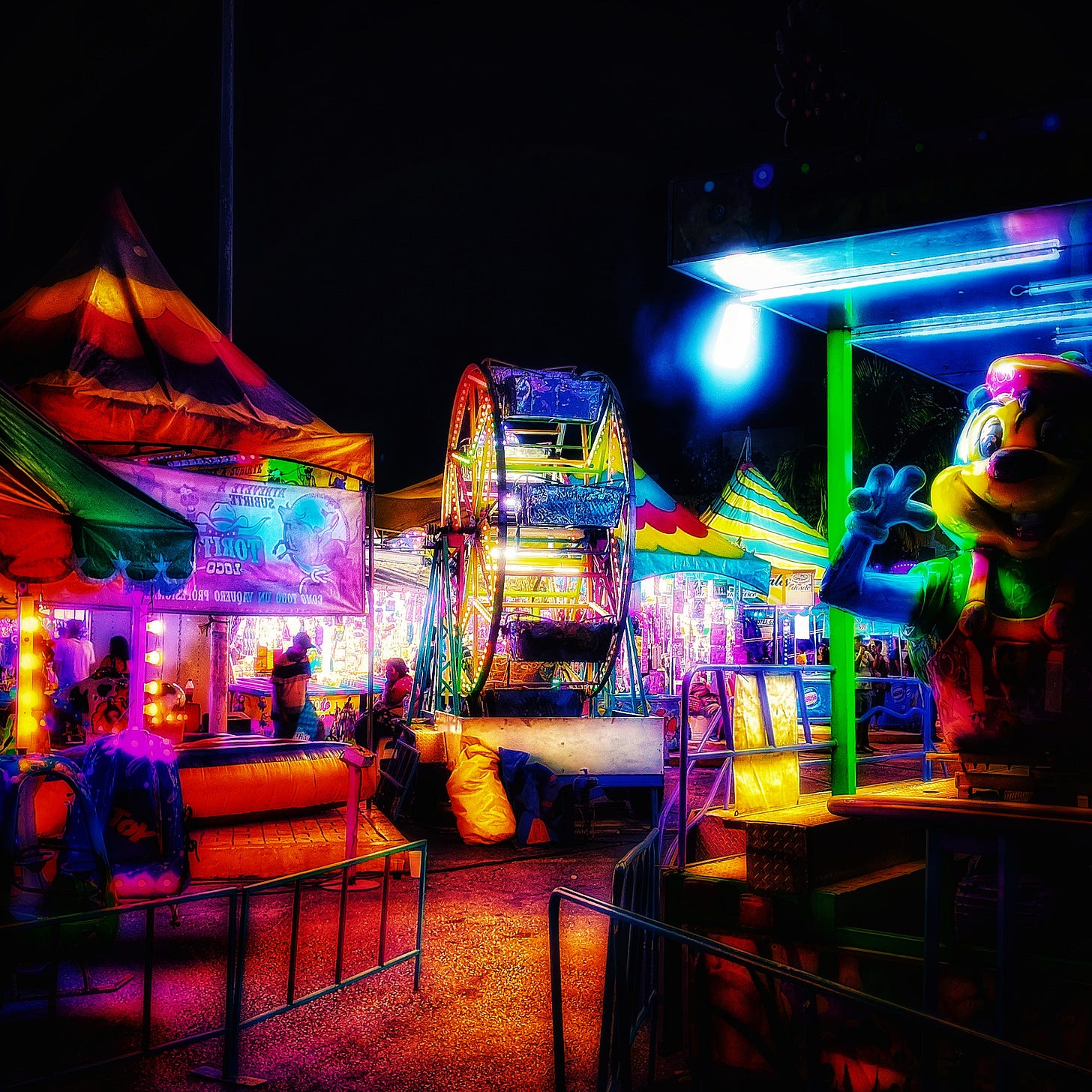 I took a bus to Cancún this evening as a roundabout way of getting back home to Playa del Carmen. My hostel is near their Carnivál celebration which, to put it mildly, is a little bit different than the one in the tiny island town of Holbox where I spent the weekend. This one in Cancún has amusement park rides, a whole city block of food vendors, and professional dancers complete with crowd going wild.
I realized from the moment I left the hostel that I felt on guard here more than I did in Holbox or even in Playa. Just like Mexico City, I've heard rumours of Cancún as a place where bad things not only happen, but regularly happen. Organ harvesting types of bad things. And I don't mean "heard" like on sensationalist news. I mean I've heard first hand accounts of people I personally know talking about being robbed here while having a gun in their mouth.
And it's not just street gangs to watch out for. On a dive trip the other week, I met someone who had been robbed, kidnapped, and left for dead by police. And just this weekend I met someone who was stabbed multiple times by a taxi driver who wanted to steal their camera bag; and they were lucky to have gotten away with only scars.
Imagine what it would be like to not know if the next time you get pulled over by a cop might be the last minutes of your life. To wonder if that taxi is slowing down to ask you if you want a ride, or to pull a gun on you and force you into the car. When the people and institutions that are purportedly there to help you are the ones you learn to mistrust the most.
Being here has helped make these "what if" fears a lot more palpable. But I can't help but feel the people who constantly live this waking nightmare especially in the United States. Anytime I want, I can retreat back home to my comfort zone and breathe a sigh of relief. But what if home was the place where I felt the most unsafe, and there was nothing I could do about it?
Con mucho amor por todo el mundo ❤️