Discover more from Haz Lo Que Debes
Following your intuition, finding your vortex, and exploring your personal wave function.
On "Mistakes"
Or how to always see the silver lining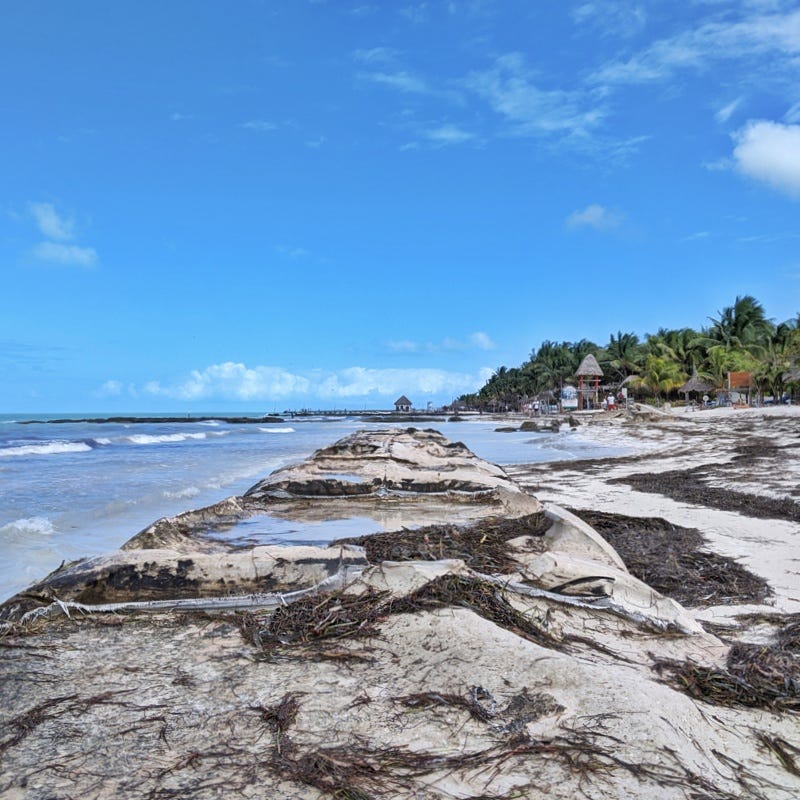 One day a farmer's horse runs away. "How unfortunate," says his neighbor. "We'll see," says the farmer. The farmer's son returns from searching for the lost horse with two more horses. "How fortunate," says the neighbor. "We'll see," says the farmer. While training the new horses, the farmer's son breaks his leg. "How unfortunate," says the neighbor. "We'll see," says the farmer. Soon thereafter, military officials come through town conscripting young soldiers; the farmer's son is excused due to his broken leg. "How fortunate," says the neighbor. "Well see," says the farmer.

— Ancient Taoist Proverb
This weekend, I went to Holbox (pronounced "whole-bosh") with the 2020 Playa del Carmen WiFi Tribe chapter. Holbox is literally the island paradise that you think of when you picture white, sandy beaches with hammocks suspended above sparkling, turquoise water. This weekend also happened to be Carnivál which meant that the whole town was brimming with energy all day and well into the wee hours of the morning. The streets were clogged with exotically-costumed dancers, live bands dancing salsa while playing brass instruments, and food vendors occupying every square inch of available real estate around the town square. This was an absolutely perfect weekend in every way, including — no, especially — because of its imperfections.
My subjective experience of this weekend was like two threads weaving in and out through the the fabric of the island festivities. One thread was the concept of group travel and what it means to be part of an entity which can single-handedly start a dance party anywhere we go just by the quality and quantity of our energy. The other thread was the concept of solo-travel as a way of exploring a place, meeting people, and feeling a sense of agency.
I'm not gonna lie, I didn't always do a great job of balancing these two threads. There was one time when I took some much-needed time for myself — but could have done a better job of communicating what I needed. Another time, I went along with the group's decisions because it was easier and more social — when I would have benefitted more from thinking through what I really wanted or needed in that moment. Or, in the worst of all of the times, I was out of contact while the group's travel plans changed which caused unnecessary inconvenience and concern for others — but which also highlighted how amazing it is to have so many people who've got my back and my best interests at heart.
In the Tao (as I understand it anyway), there's the concept that however things are is the way they are supposed to be. It's an extreme form of acceptance which helps me to cope in situations like the above where I feel like I have "messed up". Just like in the story of the farmer's son, it's impossible to know what will come of something — especially "mistakes". The only thing I can do is just accept, learn, and move on.
Onward and upward mis cariños ❤️