Discover more from Haz Lo Que Debes
Following your intuition, finding your vortex, and exploring your personal wave function.
[Day 5/99]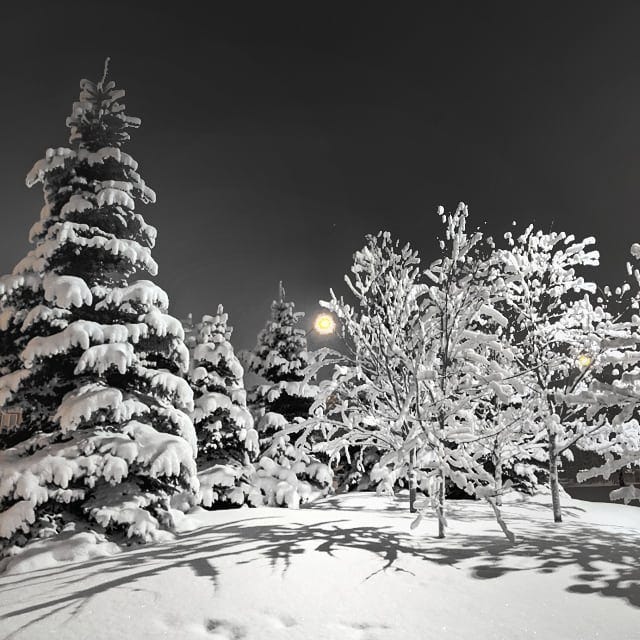 It's been dumping #snow the whole time I've been here in #anchorage. Every time I go to get in my rental car there's another few inches to brush off.
Each time I've walked past this #tree I've thought to myself: that is *exactly* what a #snowcovered tree is supposed to look like! But in storybooks the trees are not lit by #streetlamps.
Most of the time, I don't really notice the #juxtaposition of the #natural and the industrial. But when I do, it's so strange. Like these #trees in a #parkinglot. Or sunflowers along a highway. I'm not sure whether it's nature standing her ground and refusing to give up completely; or if it's mankind containing nature and putting her on display without the bothersome wildness she typically embodies.
If you've ever read or listened to #slavojzizek, you might be familiar with this argument: that in a way, these trees, or the flowers along the highway, are actually doing us as humans a disservice. If NYC did not have Central Park, it would be all the more apparent just how much of a concrete jungle the city is. But like an accent wall, incorporating touches of nature here and there disguises the fact that it's otherwise a bland and dreary space.
I highly recommend this #rsaanimate video of Slavoj's talk, "First As a Tragedy, Then As a Farce" --