Discover more from Haz Lo Que Debes
Following your intuition, finding your vortex, and exploring your personal wave function.
[Day 3/99]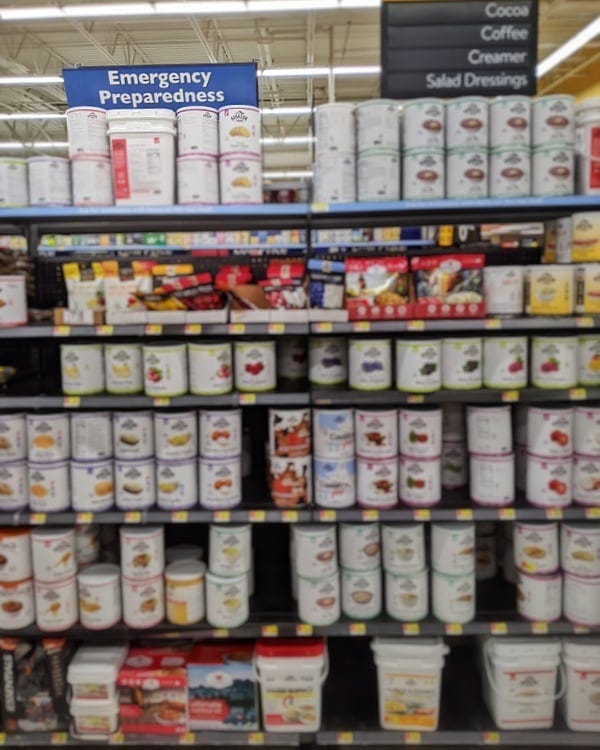 I walked 15 min in the snow to Walmart to get groceries for the AirBnB I'm staying at in Anchorage. I have a rental car, but it's a front wheel drive with no studs. I forgot how useless that is here in Anchorage when the intersections are ice skating rinks.
I was just meandering through #walmart and saw this "Emergency Preparedness" aisle. I've never seen one of these before, but I'm really glad to see it here. It's been just over a year since the 7.0 magnitude earthquake struck Southcentral Alaska. It's great that people are taking steps to prepare themselves for that or any other natural disasters or supply chain disruptions that are not so much an if but when here in Alaska.
I've heard people say that if the barges stop coming, Anchorage has something like 5-7 days worth of food on the shelves. Anecdotally, I've seen how a delay in cargo can lead to signs like "Due to a shipping issue, we are out of bananas until next week". That just doesn't really happen in the Lower 48.
Apparently it's cheaper to ship food up here than it is to grow it locally. Until that changes, Alaska's food supply will remain fragile, and these Emergency Preparedness aisles will be an important part of what it means to live in the Last Frontier.