Discover more from Haz Lo Que Debes
Following your intuition, finding your vortex, and exploring your personal wave function.
[Day 25/99]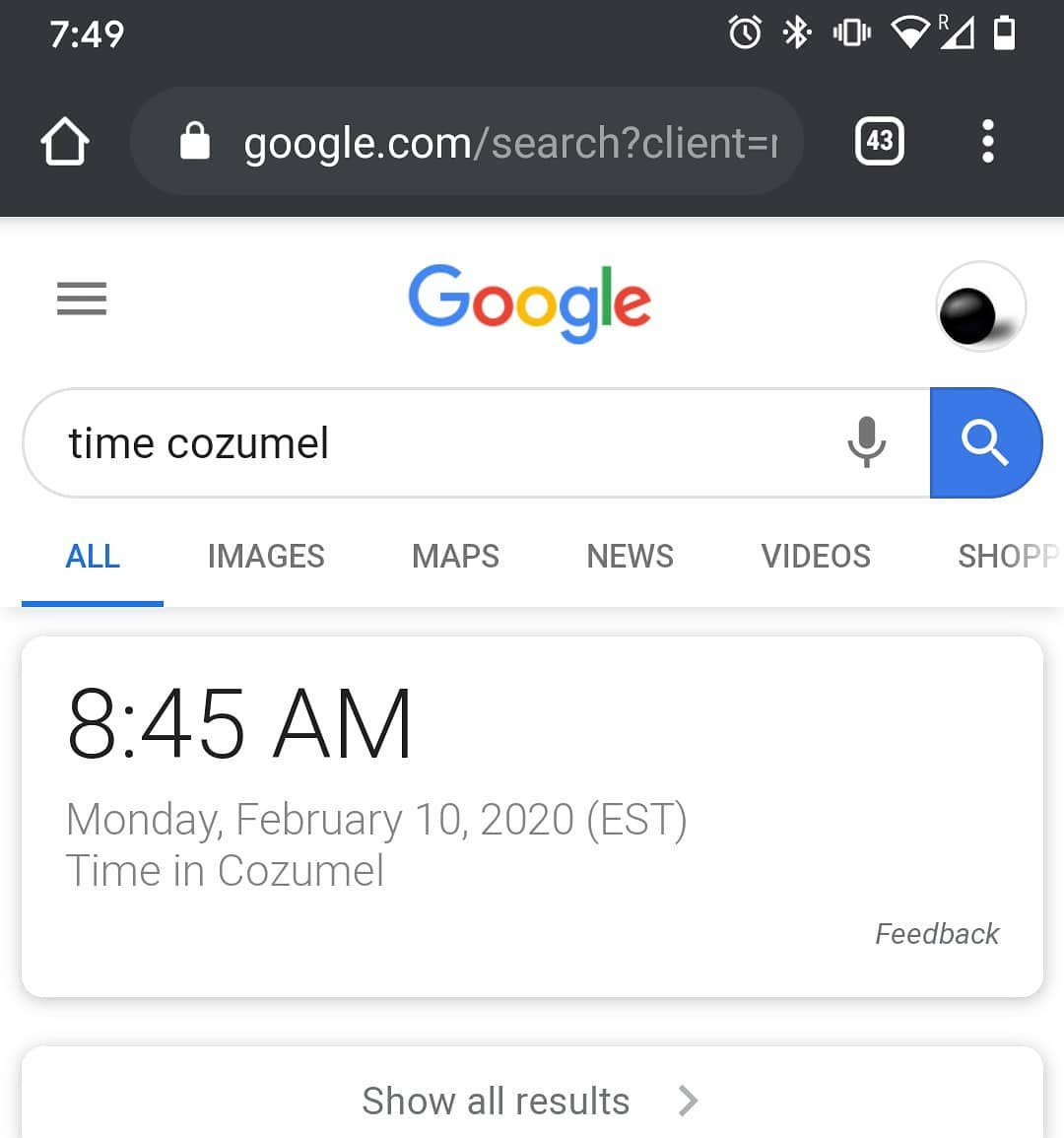 I woke up Monday morning before my alarms. I was pretty proud of myself considering that I am quite the snoozer. I was going about my morning when I noticed that my computer clock was different than my phone clock. By nearly an hour.
The funny thing is, a couple days before, I remember hearing the clock tower in the city center chime the top of the hour. I checked my phone and thought the clocktower was running 4 minutes slow. I completely missed that I was the slow one by 56 minutes.
I could make all sorts of excuses about how I'm conditioned to trust technology implicitly. Or how I blamed it being slow due to "island time". But the truth is that started with the premise that I was right, and even with evidence to the contrary, I didn't stop to consider that I might be wrong.
This is such an insidious part about being a human. Once we've established an idea or belief, it takes something pretty significant to snap us out of it. And meanwhile, all of our thoughts and actions are being pre-filtered with these biases.
One of The Four Agreements is "Don't Make Assumptions" and is generally agreed the hardest one of them all. To not make assumptions means to:
1) Recognize situations where we're making assumptions 2) Identify what those assumptions are 3) Take action to test them (asking for clarification, doing research, etc.) Then, finally (and perhaps most difficult of all) 4) Accept the results even (or especially) when they conflict with our earlier beliefs.
Living this way is like continuously running a bunch of scientific experiments about our thoughts and beliefs. And it's exhausting. No wonder we're biologically programmed to generalize and create filters.
In this situation, I was the only one affected by my assumptions. The clocktower couldn't care less. But we can so easily hurt each other when we dismiss things people share with us just because those things don't fit in with the way we currently see the world.
Start by assuming that what others are saying is valid. Then figure out which of your assumptions you need to let go of to accommodate this new perspective on reality.