Discover more from Haz Lo Que Debes
Following your intuition, finding your vortex, and exploring your personal wave function.
[Day 22/99]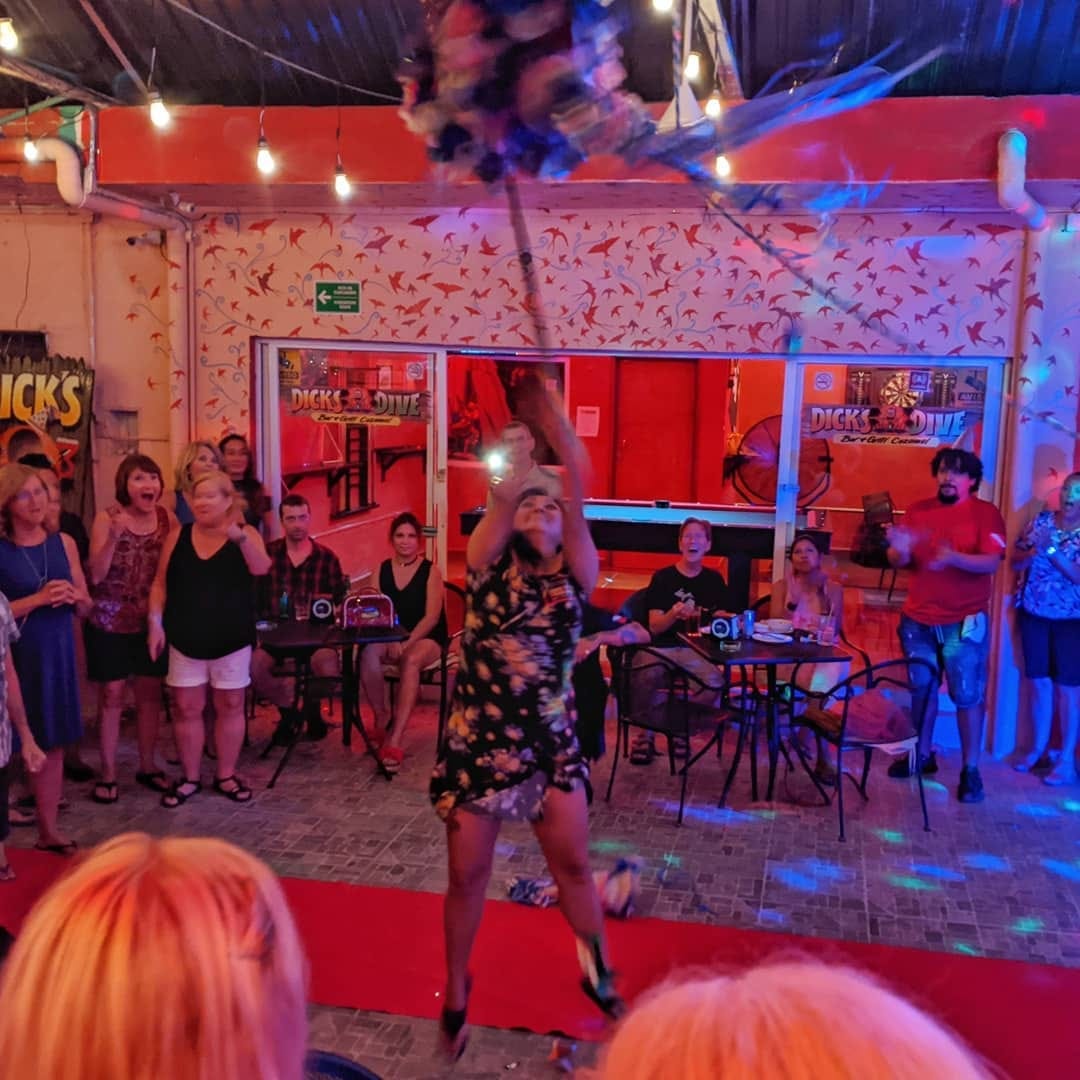 @dicksdivecozumel just celebrated their 3rd anniversary which is a pretty big deal for a young, independent, small business owner here in Cozumel! They threw a party with balloons, a live band, and piñatas filled with candy and gift certificates.
While people were destroying the piñatas, the TV's were showing people destroying each other in the Ultimate Fighting Championship (UFC). I've never watched a Mixed Martial Arts (MMA) fight before, so I had no idea what to expect. My overwhelming question was: Why would someone step into a cage to pummel someone, and to be pummeled by them? Is it money? Fame? Pride? Sociopathy? Masochism?
But then I thought of my friend Abby. She pushes herself more then anyone I know. Almost anything can be turned into a challenge -- not against other people, but against herself. I could see Abby as an MMA fighter, not because she's violent or a glutton for pain, but because of the physical and mental discipline it requires -- something she'd excel at that most of us don't really enjoy.
I also thought of my friend Michael. Not for MMA, but because we were recently talking about his upcoming career change. I suggested public speaking since he's not only great at it but actually enjoys it. The combination of those two put him in a tiny minority.
Mark Manson, has a great way of looking at "finding your life's purpose". He asks: "What's your favourite flavour of Shit Sandwich?" aka "what struggle or sacrifice are you willing to tolerate?" He goes on to claim that "your favourite shit sandwich is your competitive advantage" aka "anything that you enjoy doing that most people are not willing to do gives you a huge leg-up." It's sometimes hard to see our own strengths. I'm sure Abby has never thought about MMA. And Michael had never considered making a career out of public speaking. Which begs the question -- what might we be doing differently in our lives if we were able to properly identify our own shit sandwiches?
So let's play a game: if you try to tell me what you think mine is, I'll try to tell you what I think yours is.