Discover more from Haz Lo Que Debes
Following your intuition, finding your vortex, and exploring your personal wave function.
[Day 21/99]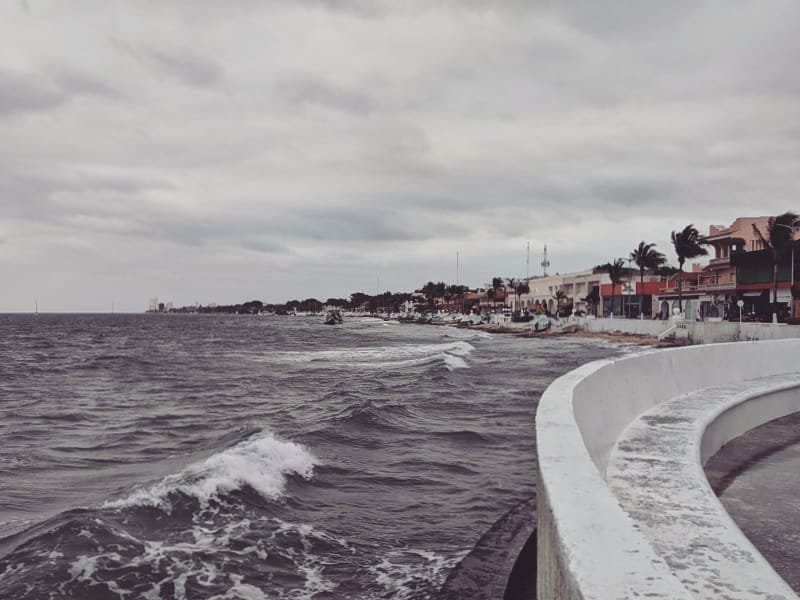 Today was the first time I've been cold since I arrived. Not only was it a cloudy, windy day, but I got soaking wet.
I sat down on this sea wall to have a bit of a think. Shortly thereafter, a wave splashed up and over the side of the wall, soaking me from head to toe. I sat there for a moment with a mixture of "Come on!" and "Well it was wet when you sat down, what'd you expect?" I ended up staying because why not? It's not like I could get any wetter.
There's a certain power in being able to face the future with courage. Not that false hubris of thinking we know what the future holds, but rather the self-confidence that we'll be able to handle anything that life throws our way.
For that self-confidence to be real and not just our own naïveté, we have to have struggled and taken our fair share or blows and be -- not just still standing -- but stronger, wiser, and more agile.
In the book "Antifragile", the author argues that you can group systems into three categories based on how they respond to stressors. (1) Fragile systems break down, never to recover (like glass) (2) Resilient systems bend and flex then return back to normal (like a fishing rod) But (3) Antifragile systems adapt and grow stronger each time they are put to the test.
Our muscles, bones, and immune systems are antifragile. After a workout, a fracture, or an illness, our bodies come back stronger and more prepared for the next challenge.
I've given it some thought and I'm still not sure if the Human Spirit is antifragile or simply resilient. On a societal scale, I definitely feel like we adapt and become stronger through our collective trials and crises.
But on an individual level? When we suffer the loss of someone we love, does it make the next loss easier to handle? When we suffer abuse, does it make the next time more bearable? When we are lied to, does it make the next deception less painful?
I feel like these periods in our lives may contain important lessons and be times of growth. But I'm not sure that we ever really recover from them. And they never really get any easier.
What do you think?