Discover more from Haz Lo Que Debes
Following your intuition, finding your vortex, and exploring your personal wave function.
[Day 18/99]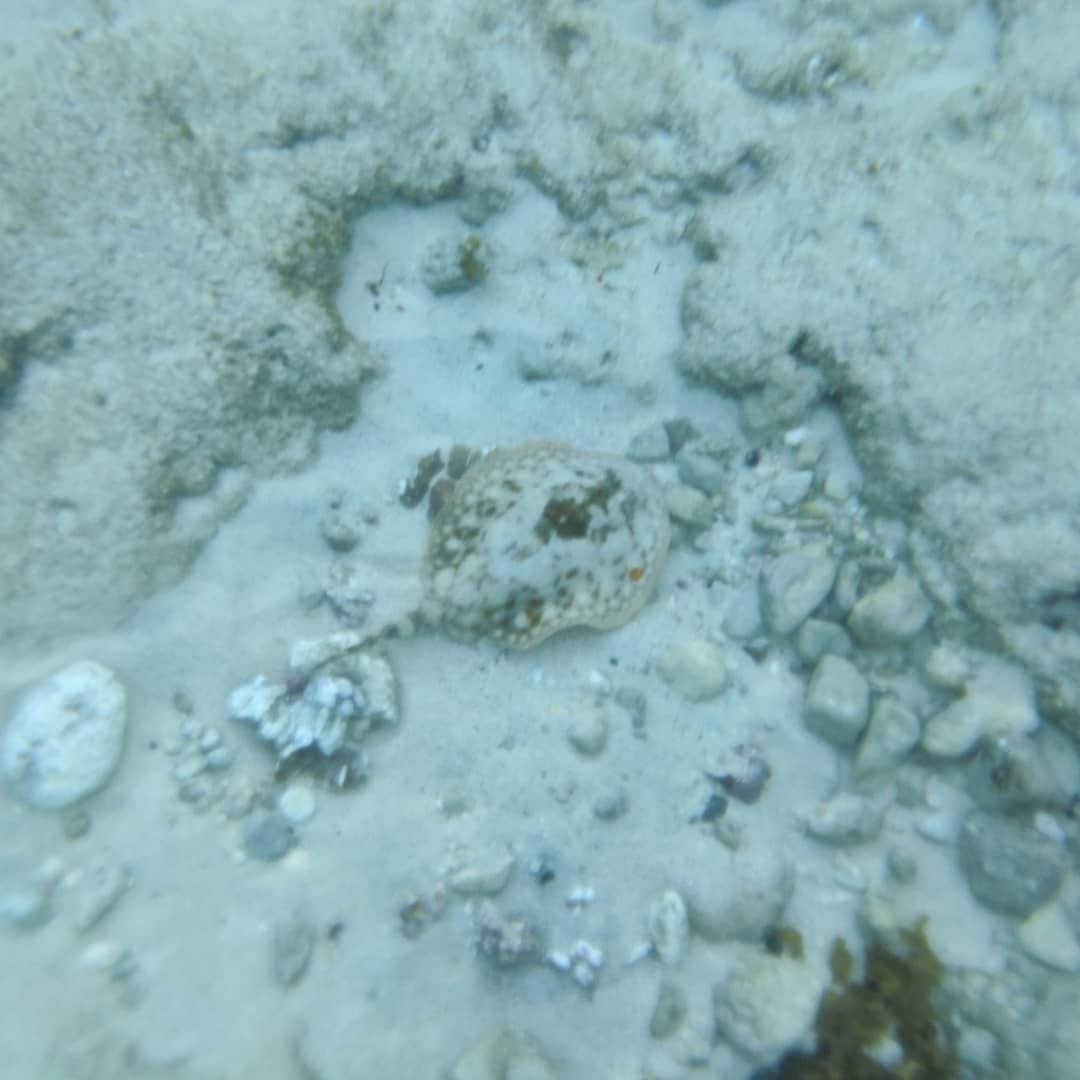 Today, I fulfilled my dream! I had a vision of spending the Winter in a warm, sunny place where I could snorkel after work. And voilà! Today after work, I put on my beach gear, rented some snorkel equipment, and took a cab a few miles to a good spot. It was heavenly!
For nearly an hour I followed around a yellow stingray (its real species, I looked it up!) who I named Gordon Matthew Thomas Sumner (Sting's real name, I looked it up!) I'm sure that with his 360° vision that Gordon was also watching me the whole time. I wonder if he went home and told his family what a strange day he had.
I think that SETI (the Search for Extra Terrestrial Intelligence) is all well and good, but wake up sheeple! We've got aliens right here on Earth! Don't believe me, go watch a stingray for an hour. The way they move, breathe, eat, and just *live* is so vastly different than us.
I love the concept from the Douglas Adams books that Earth is a giant reality TV show where alien species from across the universe are all put on the same planet like Big Brother or Surviver. I mean, it explains so much... It made me a little sad to wonder if my friend Gordon Matthew Thomas Sumner and his family were feeling any effects from climate change. I imagined little Gordon Jr. growing up in a world with warmer, more acidic oceans. Will there be enough shrimps, worms, clams, and small bony fishes for him to eat?
Scientists have predicted that a failure to migrate or adapt will result in about a quarter of the world's species going extinct this century under moderate climate change. And that was a paper from 2004... This week I learned about Assisted Colonization where, as the climate and habitats change, scientists are finding ways to move plants and animals to new locations where they might have a better chance of surviving.
One of the most fascinating areas of study in my opinion is modeling complex systems such as ecosystems and species interactions. I have a secret dream of changing careers and trying to help save the planet rather just sitting back and watching the world burn.