Discover more from Haz Lo Que Debes
Following your intuition, finding your vortex, and exploring your personal wave function.
[Day 16/99]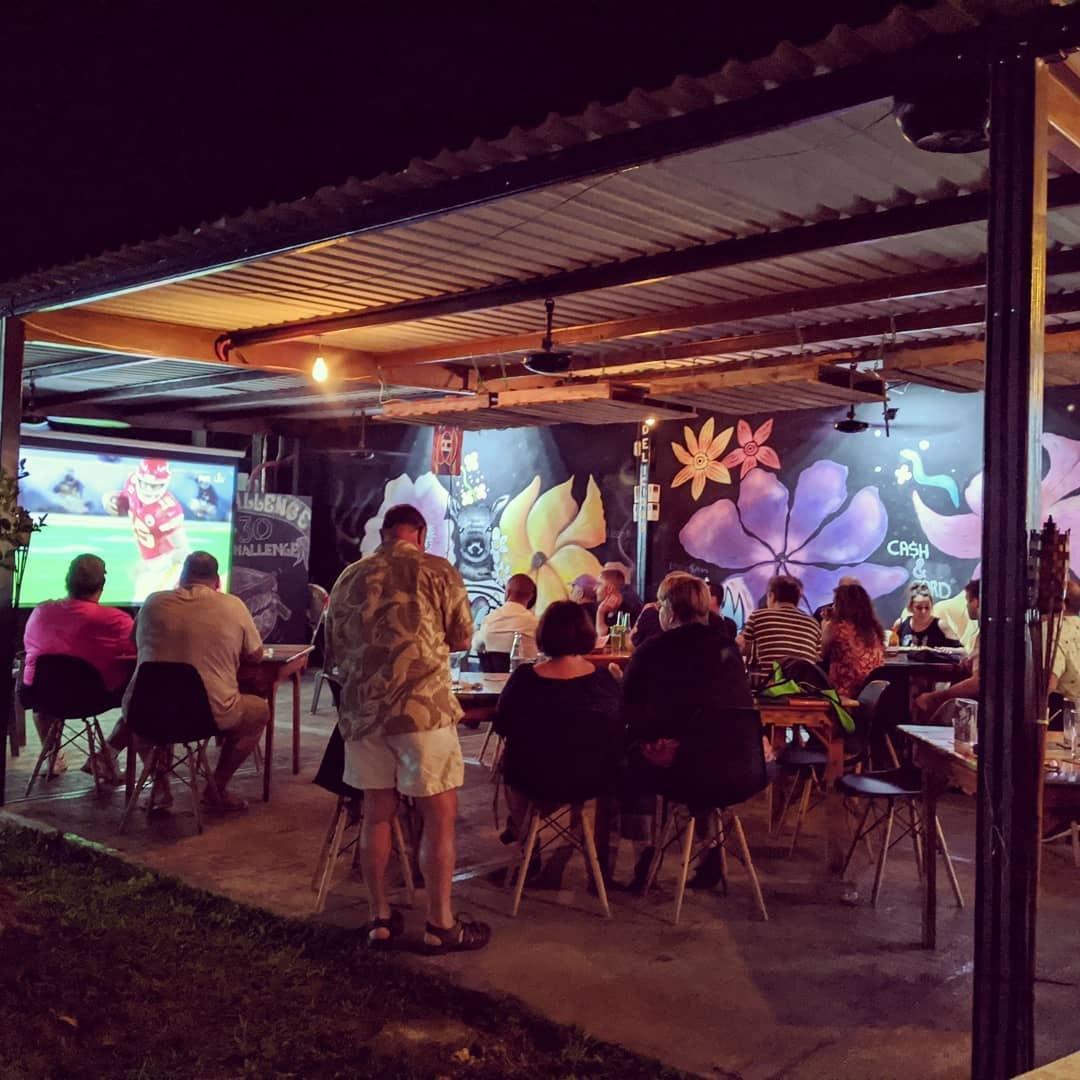 Tonight, I, like hundreds of millions of people around the world, wanted to experience The Superbowl. So I left my apartment and started walking.
Within sixty seconds, I heard the telltale voice of the NFL announcer. I followed my ears and found a casual restaurant with lawn chairs clustered around a projector. I sat and watched for a while, then kept waking.
Again, within sixty seconds, I heard that same announcer from another TV. While it was a different place with a different vibe, it was still unmistakably The Superbowl. This made me wonder: how many different variations on the same experience are happening tonight?
So for the next hour, I walked a circuitous route around the city, faithfully following the sound of announcers, cheers, and commercials (both in English and in Spanish). Although there was a huge range in both number of people and size of TV screen, the experience was unmistakably "Superbowl." In philosophy, there's a term called "qualia" defined as "individual instances of subjective, conscious experience." Or as one philosopher put it "an unfamiliar term for something that could not be more familiar to each of us: the ways things seem to us." Apparently, "Superbowl" is a quale (and yes, apparently that's the singular of qualia). It's universal, cross-cultural, transcending geography, language, and setting. It doesn't matter who you're with, what screen you're watching, or which teams are playing -- watching The Superbowl is an identifiable feeling. There's an intangibility to it, but also a feeling of concreteness.
A world without the Superbowl would be like a world without Christmas morning, the first bite of a tart apple that makes you pucker, or that one day in the Fall that means Summer is over and Winter is coming.
These qualia help anchor us to the Here and Now. They help us measure time and count the passing of years. They give us something to look forward to as well as something to reminisce about. And if we let them, they give us a chance to step aside and let the stream of time temporarily pass us by; a chance to just Be.