Discover more from Haz Lo Que Debes
Following your intuition, finding your vortex, and exploring your personal wave function.
[Day 15/99]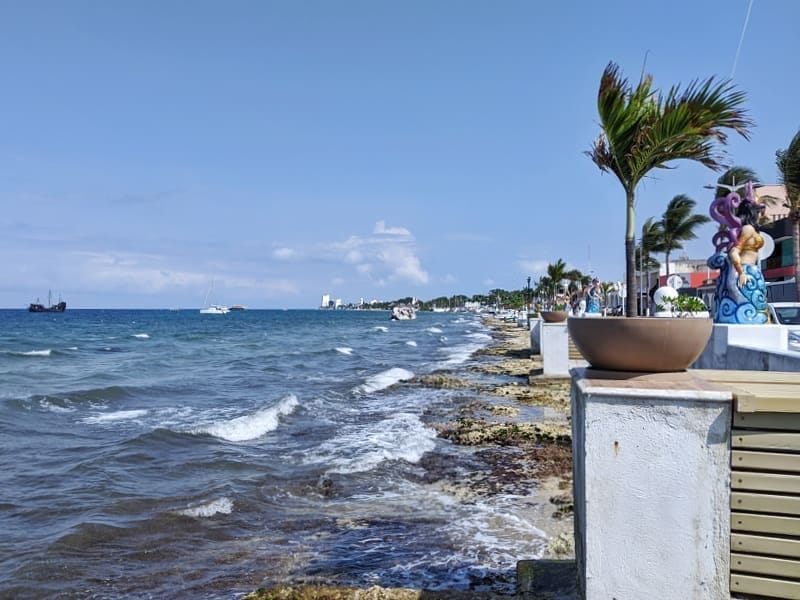 It's midnight, and I'm sitting on the seawall in this picture with a steady 50mph sea breeze listening to a cover band playing Radiohead at the bar across the street. It's a balmy 70°F and I couldn't be happier.
I won't lie though: I definitely had an #ohshit moment as I stepped off the plane and into the overwhelming humidity. Flying in, I'd seen a beautiful caribbean-blue ocean, but from the ground it just seemed hot, flat, and unremarkable. I started to wonder if I'd come all this way just to end up in Florida (no offense). But from the moment that I cleared customs, it became apparent that this place is definitely *not* Florida. Wave after wave of otherness washed over me in those first few hours. I forced myself to go for a walk and explore, but was regretting my decision within minutes. The afternoon sun is brutal, and I felt very out of place.
But something magical happened. When I sat down and started people watching, I noticed all of the raw humanity surrounding me. A mom taking a selfie with her child. Two guys joking on a street corner. An old man with a walker passing by at a snail's pace. Somehow watching all of this, I started to feel a sense of belonging.
About 4 hours and 5 miles of walking later, I realized that I am already in love with this place. There's nothing extraordinary about it, per se. It's just... comfortable. Believe it or not, despite the extreme difference in climate, it feels like Juneau. There's a boardwalk of sorts, there's cruise ships, there's merchants swarming around you like mosquitos, trying to sell you everything from cheap leather wallets, to Cuban cigars, to drugs -- all at the same shop.
It's comfortable for another reason though: being inundated with differences -- from cars, to currency, to language, to customs -- is strangely familiar. I realize now that's the magic of traveling. Being outside your comfort zone is somehow -- strangely -- comforting. The plethora of novelty slows down time and brings you into the present moment. Into your own humanity.
And no matter where you happen to be geographically, Your Own Humanity is a pretty good place to Be.