Discover more from Haz Lo Que Debes
Following your intuition, finding your vortex, and exploring your personal wave function.
A Tale of Two Perspectives
Or how to choose between your own personal Heaven and Hell (Day 32)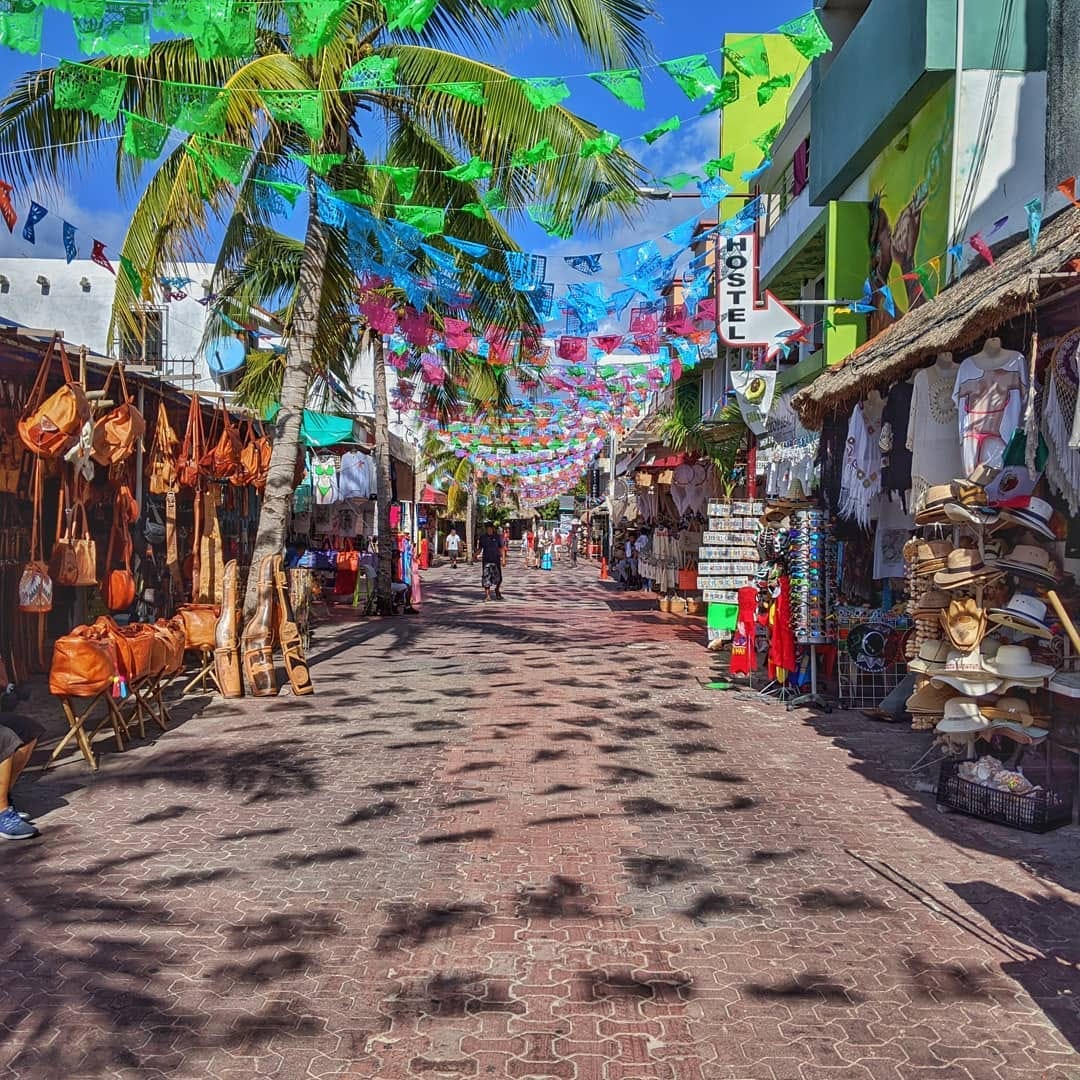 Today was my first work day in the new (to me) city of Playa del Carmen with this chapter of WiFi Tribe. Someone in the group suggested working from a coworking space slash hostel called Selina. We had a nice walk through the touristy 5th Avenue, getting to know each other better while vendors tried to sell us anything and everything. I went on a scavenger hunt to find "la abuela que se vende la desayuna" who ended up being at the end of a colourful pedestrian street. The breakfast was delicious, nutritious, and shockingly inexpensive. We got to use the air conditioned coworking space for free for a couple of hours, then we had some fresh fruit and vegetable juices on the patio. On the walk back home, I found the perfect present and I'm *so* excited to send it back to the States. I got to work from home the rest of the afternoon, then went out for dinner with three of my tribemates at a wonderful little Italian restaurant with the most interesting owner. The weather was perfect and breezy on the walk back home, and I'm now lying in my comfy bed about to go to sleep as the clock hits 00:00.
---
Today was my first work day in Playa with @wifitribe.co. Someone suggested a coworking space, but it was like a 20 minute walk through the touristy area where vendors bug you every ten steps. I was sweaty by the time we got there. Nobody else was hungry so I went on a wild goose chase to find a restaurant and ate alone. The coworking space was crowded, and I felt unproductive, so I went home. By then it was so hot it was unbearable. I got a present to send back to the States but feel like I got ripped off. I was so miserable I didn't want to see anyone so I holed up in my room the rest of the afternoon. I'm so behind on work that I feel like I'm drowning. I went out for dinner with some people, but I felt awkward like I either talked too much or too little I'm not sure. I'm so tired but I can't stop thinking about how much this week is going to suck. Just wake me up when it's all over.